Christine Kowal Artist and Animal Communicator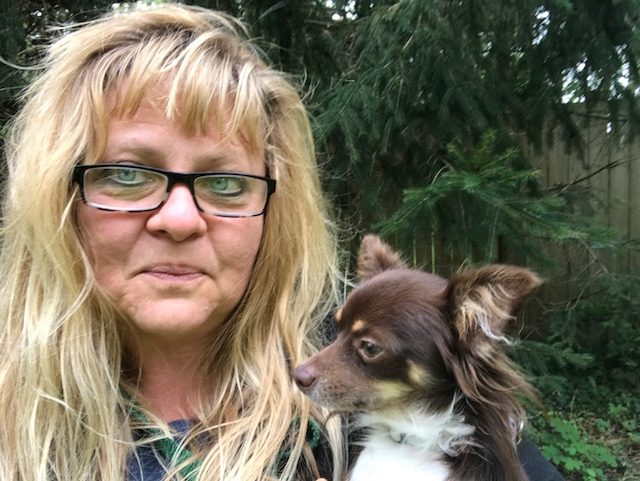 Mummy and Caleb
Goderich Art Talk
How to Sell Art in a non Traditional Way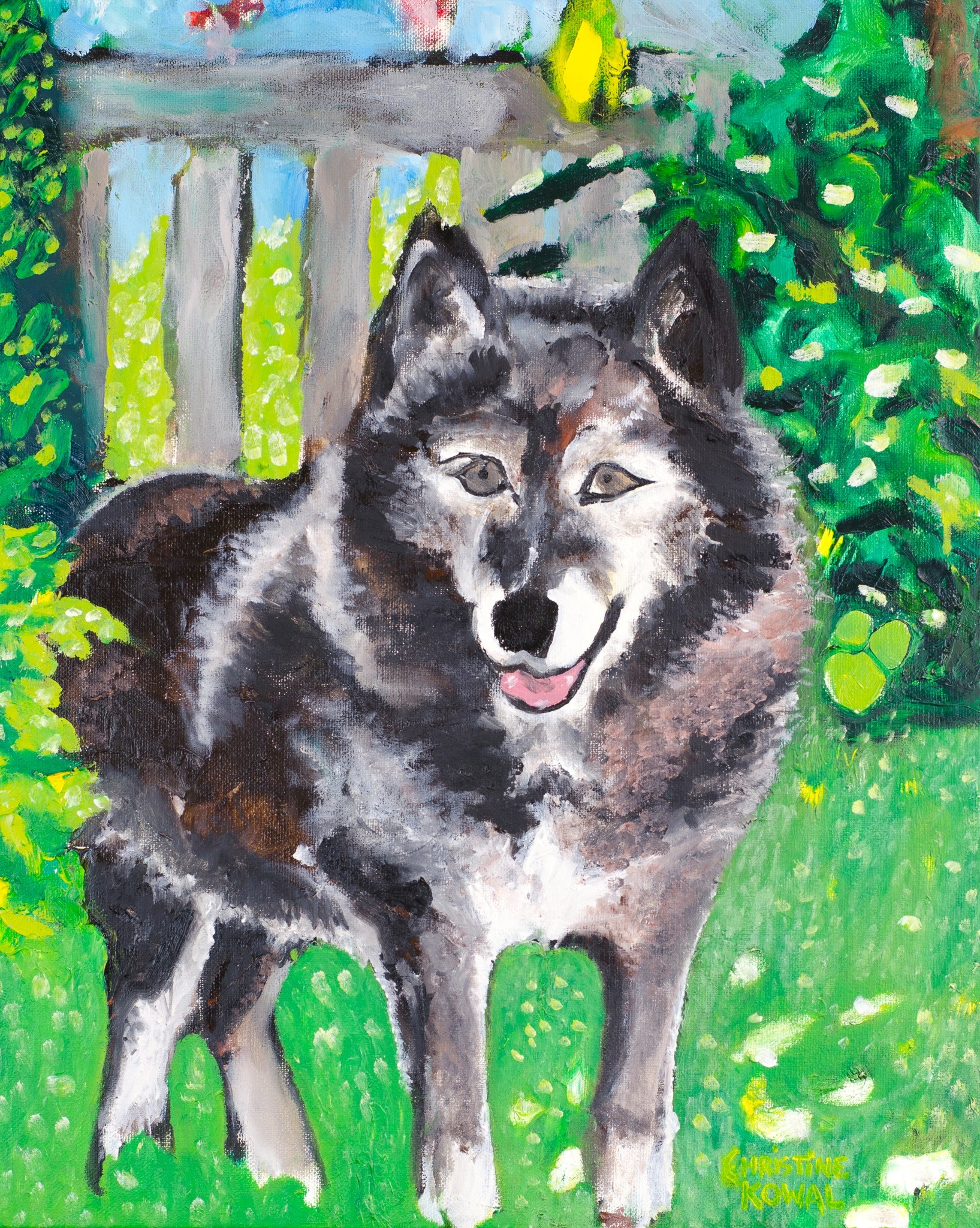 Star
oil paint on canvas
16" x 20"
                                                                                                        I Love Animals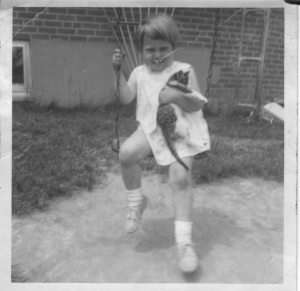 It was always going to be this way. This is Buttons and me.
The Animals have been my greatest teachers. They have taught me that I am worth loving, to believe in myself, to live my truth and trust in my higher power, that piece of God, Love, Universe, Creator inside of me that connects us all and makes each and every one of us a magnificent individual.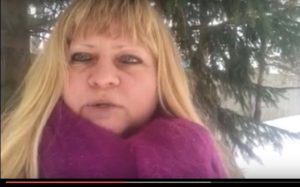 Christine Kowal studied Fine Art at Queen's University and in Venice Italy.  While at Queens' Christine lived on a farm just outside of Kingston owned by Rose Richardson and Zalman Yanovsky. Zalman Yanovsky was the guitarist for the band 'The Loving Spoonful.'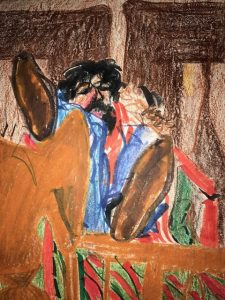 Christine lived at Rose and Zalman's hobby farm for about three years. An Amazing time in her life. Rose and Zalman loved their Animals, they were family. And Zalman and Rose encouraged Christine to follow her gifts as an Artist and an Animal Whisperer. At the farm she had her own studio in the forest. She spent much of her time with the animals following them about, painting them and learning about and from them.
Leo in the bank line   
 Leo is my dog, he's a boy and his favorite stores are Canadian tire and Home Hardware. He loves them and refuses to stay in the car. He also like Artemis, The Art Store in Kincardine. He gets his Cinnamon buns there.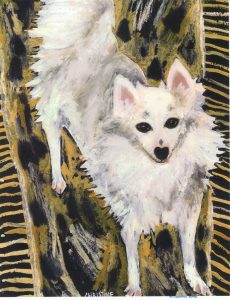 And Leo is very good with color. He has been coming with me to my Art Supply Stores since he was a puppy and always helps me pick out my new paints and colors.
When I'm working on a project he is very good at remembering and looking into my head to see what colors are lurking about in my thoughts that I am either not seeing properly or remembering.
Leo also likes the bank. One of our first outings to a Public Place was the Scotia Bank that used to be at McCaul and Queen in Toronto. I will never forget we walked in and there was a long lineup. Everybody in the line looked stressed, worried and harassed, pressed for time.
We walked in and first one person looked and over and as soon as they saw Leo they started to smile. As people looked up and saw a dog and particularly the handsome smiling Leo. (Leo smiles at People) they started to smile. Some reached out their hand to say hello.
Soon all the people in the bank line were smiling and looking relaxed.
Now I have to admit Leo has a beautiful smile. Everyone could feel his love for them through his smile and it gave them peace and made them happy.
I couldn't help but think this bank needs some of my Animal Paintings. People need to feel the Love and know they are Loved.
A Animal Family Power Portrait by me opens your heart and heals your soul.
 We now live next door to a Zoo. This is our new friend Samson.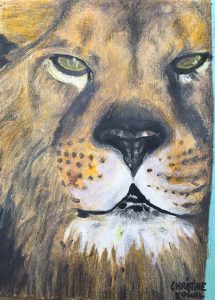 Lion
Samson
Lion Oh Wise Lion
King of Your Land Master of Your Universe
The wise and patient lion dominates his area, protects his pack and keeps everyone in line with his strength of will and strength of body. One swipe from lion can be the end. That is how lion is perceived as the king of the jungle.
However, for lion much of his/her power lies in knowing. Understanding when to watch, listen, see or be seen, when to walk away, when to be an ally or when to strike. A lions' touch can be loving, can be a warning or can simply be to show you that he/she has the situation completely within their control. Even if it may not look that way.
Be assured if lion is your power at this particular time or in this particular project you are unstoppable. Once lion makes his decision the whole jungle is affected. Lions' steps affect everyone around him/her. And lion sees all. For when lion is not in action in physical creation the lion is watching and strategizing.
A Lions' roar is not like any other sound. You become part of the vibration.
Highly Intelligent and Highly intuitive. A power for good unless you have done wrong or it's supper time and the cache is empty. Lion medicine is one of the most powerful way's to do life. And lion always follows his own rules.
The only thing that lion consciously watches to avoid is the deceit of man/woman or a greedy and deceitful man/woman. However all seeing forever strategizing lion power Always wins one way or another.
Wise Wiley Beautiful Strong. King of the Jungle.
Find out what your Power Animal is (this is a link to a form, I am going to create, they fill it out and I tell them their Power Animal at the moment)